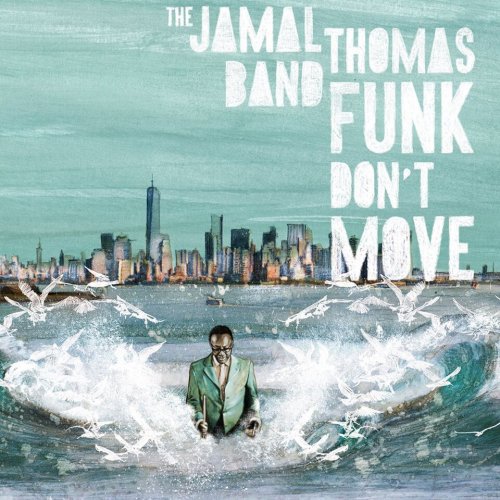 Jamal Thomas is an excellent drummer with more than 30 years performance experience. He played with Maceo Parker, the SOS Band and the producer duo Jimmy Jam & Terry Lewis.
His solo debut was Family, a vocal album. His newest project is the Jamal Thomas Band, a loose formation with changing members. This band was founded in 2009. The first album was Future in 2013. Funk Don't Move (2017) is the sophomore album.
The band consists of Jamal Thomas (drums & lead vocals), Maya Lisa (lead & backing vocals), Alex Bernath (drums & rap), Daniel Lottersberger (bass), Coen Molenaar (keys & synth bass), Frank Deruytter ( sax & backing vocals) and Guy Nikkels (guitar). Guest musicians on selected tracks are Chuck Leavell ( piano, Hammond) and Rodney "Skeet" Curtis (bass).