Adam Schroeder – Let's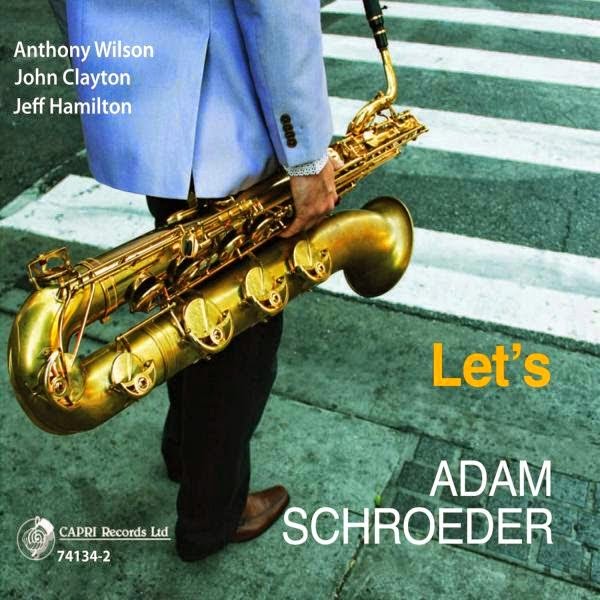 His instrument, the baritone, is considered the warhorse of the saxophone family. So it is that Adam Schroeder goes to battle with Let's (Capri Records, 2014).
With Schroeder are guitarist Anthony Wilson, bassist John Clayton and drummer Jeff Hamilton.
"In the Middle of a Kiss" is a leisurely walk through the neighborhood. Schroeder plays with a sense of joy. It's as if he's saying to his accompanists, "Let's just have some fun here." The ensemble plays loose and free, with each musician complementing the sax while setting his own mark.