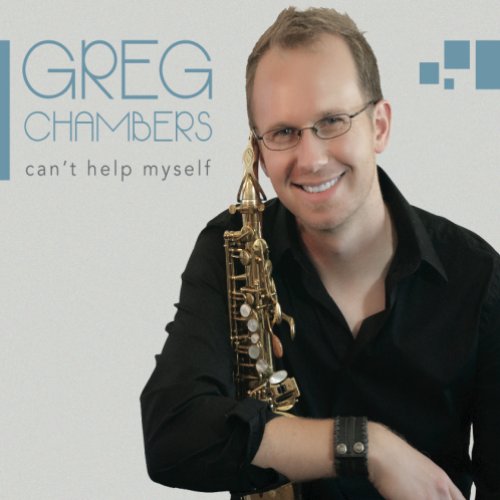 After he recorded his debut album City Lights in 2006 and his self-titled album in 2011 some years passed by. Now sax player Greg Chambers returns with Can't Help Myself (2014). Guest musicians on this album are Julian Vaughn, Nils, Nate Harasim, Paul Brown, Kevin Lewis and Matt Godina. Quality is guaranteed.
The title song is a collaboration with producer Nate Harasim, who also delivers keyboards, bass, synth and drum programming. Greg takes the lead on alto sax, while Nate adds the groovy things. A hooking song from the start.
In The Moment features Julian Vaughn on bass playing with Greg in a double. The attractive melody is filled with funky stuff by Matt Godina. So Into You shows not only Greg as intuitive performer but also as great composer and arranger.