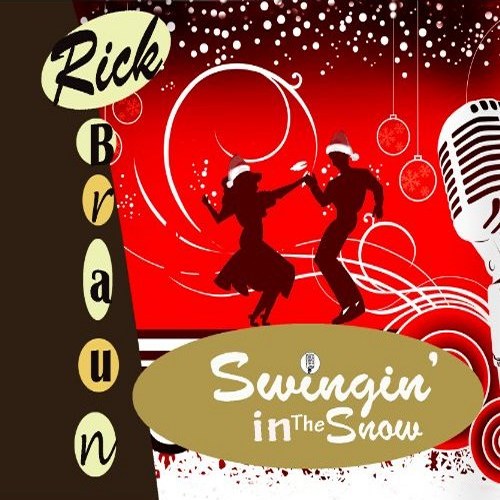 Trumpet magician Rick Braun is widely known by his solo projects Intimate Secrets (1993), followed by Night Walk and Christmas Present (1994). His popularity grew with Beat Street (1995), Body And Soul (1996), Full Stride (1998), Kisses In The Rain (2001), Esperanto (2003), Yours Truly (2005), Sessions Vol.1 (2006), RnR (2007) and in 2009 All It Takes.
He changed the lead instrument from trumpet and flugelhorn to his voice with Sings With Strings (Artistry Music, 2011). His vocal approach in the spirit of Frank Sinatra, Chet Baker and Nelson Riddle underlayed with a superb orchestration reminds at the swing time. The echo of the audience was mainly positive. That might be the reason that he continues this year with the album Swingin' In The Snow.
He introduces into his Christmas album with Irving Berlin's I've Got My Love To Keep Me Warm. This is a Holiday song in full swing with an authentic big band sound arranged by Braun and Philippe Saisse and set in scene by Braun on trumpet, Brandon Fields on saxes and Nick Lane on trombone.