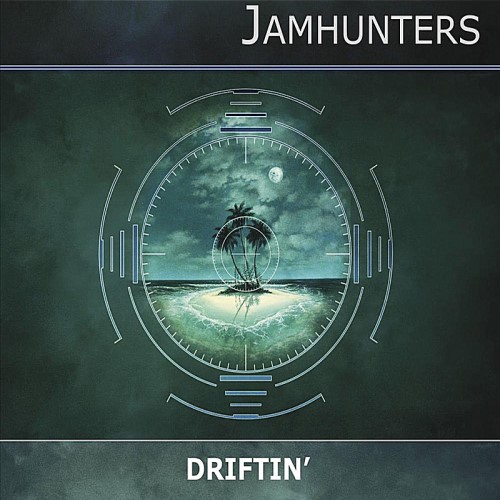 They are coming from Denmark, Jamhunters are Lars Fabiansen (guitar) and Peter Michael (keyboards). Smooth Jazz is their main style and they are professionals in serving the perfect groove. Their debut album Jamhunters (2006) was soon followed by their sophomore album Music Speaks Louder Than Words (2008). Now they are back with their third project, Driftin' (2011). Currently only available as digital download, the group promised a soon release date for the physical CD.
The duo is joined on this album by Moussa Diallo (bass), Klaus Menzer (drums), Claus Suhr (percussion), Andre Sørensen (bass), Peter Hansen (percussion), Christina Boelskifte (vocals), Claus Seest (vocals), Nis Toxværd (trumpet), Hendrik Jørgensen (trumpet), Lene Strøyer (vocals), and Frank Senior (vocals). All songs were composed, produced and performed by Fabiansen and Michael.
The album starts with Under The Palm Tree, which was already released as single on May 15, 2011.With an impressive easy going melody this tune is highly infective, and the virus is good mood.