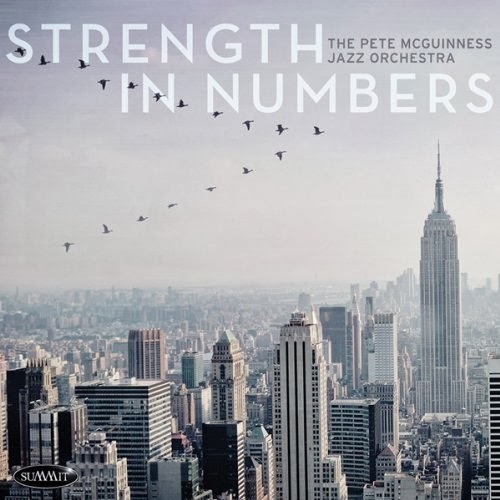 Following up his brilliant Voice Like a Horn, trombonist, vocalist and band leader Pete McGuinness is back, leading a full orchestra with Strength in Numbers (Summit Records, 2014).
McGuinness arranged all 10 tracks and composed six. The orchestra is comprised of a five-piece saxophone section with some players doubling on flute and others on clarinet, a four-piece trombone section, a four-piece trumpet section and three-piece rhythm section.
The horns, with emphasis on the woodwinds, flutter like birds flitting about the landscape during "What Are You Doing the Rest of Your Life?" It's a tranquil, charming piece, accented by an easygoing pace and overlapping phrases by the different sections.