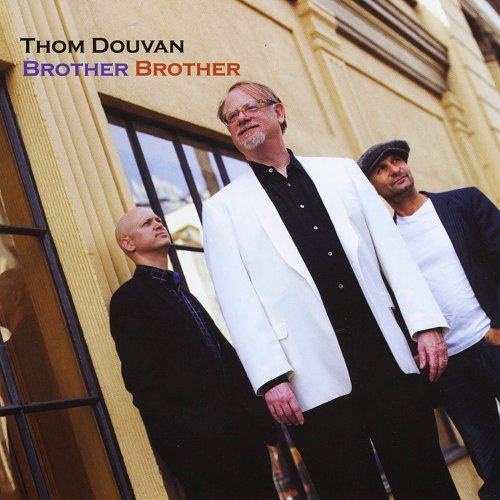 Apart from a few selections from dance music and R&B from the 1980s and '90s, it's all about the soul – even the blue-eyed kind. Guitarist Thom Douvan presents Brother Brother (2014), a 15-song tribute to the Funk Brothers, with whom he has played.
Douvan spent much of the '80s performing with a group of former Motown session men, who were collectively known as the Funk Brothers. They were the background to many Motown hits in the 1960s and '70s. And some of the members went on to record more of the hits that are referenced here.
Accompanying Douvan are Duncan McMillan, Hammond B3 organ; Tony Malfatti, saxophone; with drum duties split among Ralph Penland, Frank Wilson, James Gadson , Michael Barsimanto and Tony Moore. Bobby Pierce takes over on the organ for one song.