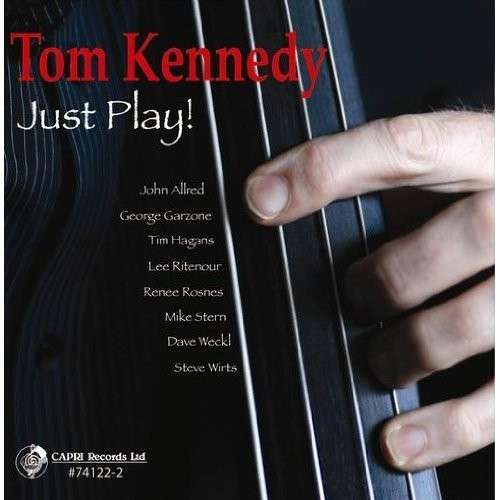 Take vintage compositions, mix with a few stars of today, and you'll get a delicacy for the ears. Bassist Tom Kennedy accomplishes this with Just Play (Capri Records, 2013).
Kennedy delivers fresh interpretations of songs composed by Sonny Rollins, Victor Young, Lee Morgan (the review copy incorrectly credits Freddie Hubbard with "Ceora"), Duke Ellington, Cedar Walton, Dave Brubeck and Cole Porter.
For this outing, Kennedy calls upon the talents of Dave Weckl, drums; Renee Rosnes, piano; George Garzone, tenor sax; Mike Stern, guitar; Tim Hagans, trumpet; Lee Ritenour, guitar; John Allred, trombone; and Steve Wirts, tenor sax. Kennedy plays acoustic bass.