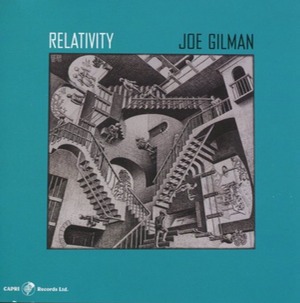 Like anything in life, visual art can inspire song. Joe Gilman captures that thought with Relativity (Capri Records, 2012), a set of 11 compositions that interpret the art of M.C. Escher.
Gilman, music director of the Brubeck Institute's Fellowship Program, says, "Visual arts and music have been sympathetic forces for generations, as evidenced by Cage and Rauschenburg, Granados and Goya, Rachmaninoff and Boskin, Corea and Piccaso. The work of M.C. Escher seemed naturally appealing; his pieces all contain a unique awareness of the world that reflect his intellect and imagination."
Accompanying the pianist are Nick Frenay on trumpet and flugelhorn, Chad Lefkowitz-Brown on tenor saxophone and bass clarinet, Zach Brown on bass and Corey Fonville on drums.