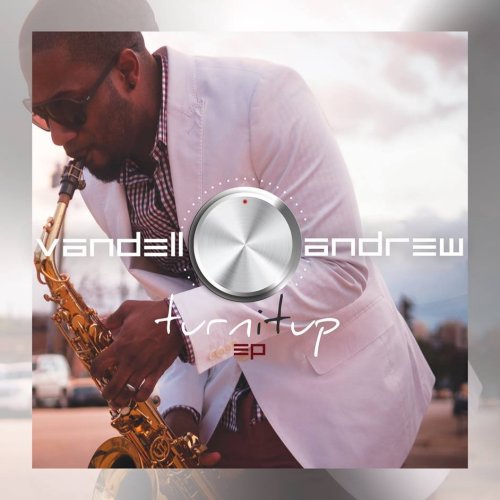 My first contact to young saxophonist Vandell Andrew was in 2011, when I reviewed his album Years Later… This album was his treatment of the shocking experience after the distorting roll over of Katrina.
Back to normality Vandell presents this year Turn It Up, an EP with five pieces. These high-energy instrumental songs are produced by Nate Harasim, Landa Gherrá, and Vandell Andrew.
The EP starts with the real burner Let's Ride. The tune is so fast paced, that old bones are shaken properly. Keyboardist Nate Harasim creates on a clubbing shuffle beat the ideal platform for Vandell's intoxicating performance.