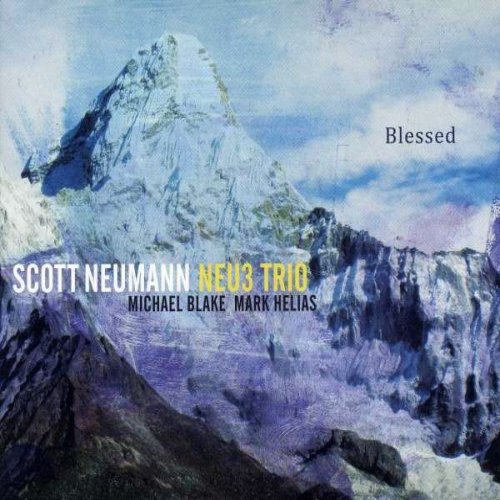 Each musician has experience playing in trios. For Blessed (Origin Records, 2013), the leader wanted to distinguish this lineup from others. Thus the name Scott Neumann Neu3 Trio.
The trio consists of Scott Neumann, drums; Michael Blake, tenor and soprano saxophones and melodica; and Mark Helias, bass.
The title song is an upbeat, snappy tune. After an introductory sequence that mostly features bass and sax, the trio engage in a series of tightly syncopated phrases. Neumann is largely content to play subtly underneath the sax, with Blake being out front much of the way. He puts the tenor through some spirited lines. Helias is firmly engaged throughout. And Neumann, though mostly in the background, still manages to show off his dexterity on the kit, especially during the peak of the tenor solo.